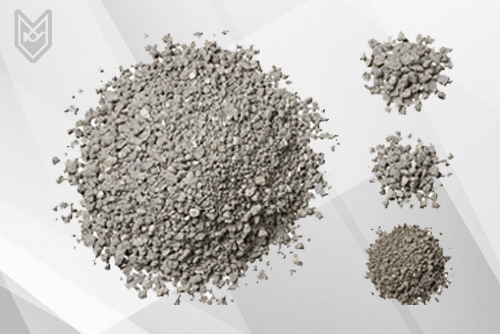 Hygienic bentonite filler (NGB), according to TUU 14.2-00136751-001: 201‒ bedding for pets.
The company produces hygienic bentonite filler for both large purchasers and mid-level entrepreneurs.
The maximum packaging weight is 1 ton. Retail packages contain 5 kg and 2.5 kg of bentonite chips (NGB), providing the end customer (population) with products of our own brands.
Also, packaging of products in containers (retail packages) of the customer is carried out – for sale under the trademarks of chain stores.
For the manufacture of products, bentonite clay of the Grigoryevsky deposit is used – a natural absorbent that absorbs moisture, harmful substances and odors contained in the feces of domestic animals.
Our NGB is designed for filling toilets or for littering of pet habitats.
NGB – 100% natural and does not require perfumes and chemical additives, since it is the natural smell that attracts animals. However, at the request of the customer, we add flavorings (for example, lavender) when packaging in bags.

Quality certificates
For each of these types of products are attached. Each batch of goods shipped passes the output control and is accompanied by a separate certificate reflecting the actual quality, with the mark of the Quality Department of the manufacturer – PJSC "Heavy Weight Plant".

Delivery conditions
FCA (Incoterms-2010): Donetsk region, Konstantinovka, st. Oleksy Pacific, 99. Loading in motor vehicles and railway wagons.

Payment Terms and Cost
The terms of payment and the cost of production is based on the price prices in force at the enterprise for a given period and are adjusted individually, depending on the volume of the order and the regularity of procurement.

Packaging
Big-bag plastic bags weighing 1 ton or in bulk (lump)

Cooperation
Specialists of PJSC "Plant of weights" are ready to cooperate with technologists, manufacturers and other specialists of partner enterprises in order to achieve the quality of the products supplied, necessary for each specific consumer