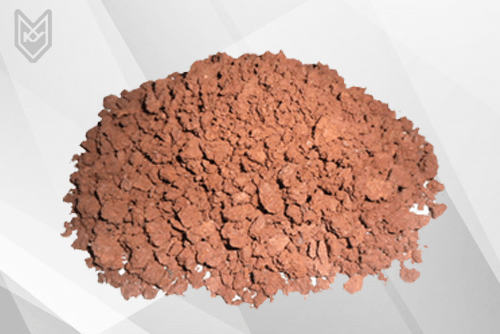 Clay metallurgical lump grade GMK – for mining and processing plants in the production of iron ore pellets. Modified lump bentonite clay is made according to TU U 14.2-00136751-003-2011 and has the following quality indicators:
– swelling (times), at least 10 (fact 10-16);
– effective viscosity (MPa * s), not less than 20 (fact 20-28);
– free swelling index, not less than 22 cm³ / 2 g (fact 22-26)
– mass fraction of sand fraction (residue on a sieve with a mesh No. 0.1%), not more than 7%;
– humidity (%), as agreed with the consumer (from 17 to 25%).

Quality certificates
For each of these types of products are attached. Each batch of goods shipped passes the output control and is accompanied by a separate certificate reflecting the actual quality, with the mark of the Quality Department of the manufacturer – PJSC "Heavy Weight Plant".

Delivery conditions
FCA (Incoterms-2010): Donetsk region, Konstantinovka, st. Oleksy Pacific, 99. Loading in motor vehicles and railway wagons.

Payment Terms and Cost
The terms of payment and the cost of production is based on the price prices in force at the enterprise for a given period and are adjusted individually, depending on the volume of the order and the regularity of procurement.

Packaging
Big-bag plastic bags weighing 1 ton or in bulk (lump)

Cooperation
Specialists of PJSC "Plant of weights" are ready to cooperate with technologists, manufacturers and other specialists of partner enterprises in order to achieve the quality of the products supplied, necessary for each specific consumer